International Card Benefits
International Cards
Using the growing EDC network, with over 3,500 sites in 21 countries and our tailored pricing system, the Topaz International Fuel Card covers all the needs of the international transport operator.
All major ports, border crossings and key motorway routes across Europe are covered on this network. Furthermore a route planner is available to locate sites and assist with trip planning. Click here for our e-route planner.
All Topaz customers will have access to data online allowing for online management of Topaz International Fuel Cards, the viewing of historical transactions and previous invoices.
Topaz provides access to the most cost effective road and tunnel toll solutions across Europe.
Participating Countries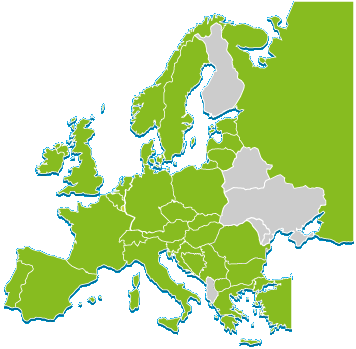 Austria
Belgium
Czech Republic
Denmark
Estonia
France
Germany
Hungary
Ireland
Italy
Lithuania
Luxembourg
Netherlands
Poland
Portugal
Romania
Slovenia
Spain
Sweden
UK
Ukraine
How To Apply for the International Card
To apply for more information and an application form for the International Card please click here.
Fuel Card Services Limited Registered Address:
Circle K Card Centre | 1st Floor | Block 2 | Galway Financial Services Centre | Moneenageisha Road | Galway
Office: +353 91 482900 | Email: info@circlekcard.ie
Registration No. 403383 VAT Number IE63 7564 3Q