About Fuel Cards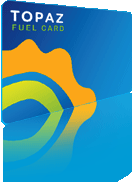 National Card
The Topaz Fuel Card has been developed to give companies with 3 or more cars, vans or similar vehicles a safe, secure and convenient method of paying for fuel. It is accepted in all Topaz service stations in Ireland.
For more information about the National Card please click here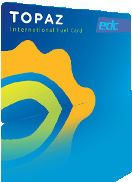 International Card
Using the growing EDC network, with over 3,500 sites in 21 countries and our tailored pricing system, the Topaz International Fuel Card covers all the needs of the international transport operator.
For more information about the International Card please click here
Fuel Card Services Limited Registered Address:
Circle K Card Centre | 1st Floor | Block 2 | Galway Financial Services Centre | Moneenageisha Road | Galway
Office: +353 91 482900 | Email: info@circlekcard.ie
Registration No. 403383 VAT Number IE63 7564 3Q